Valerio Rivellini is a famous superyacht designer. Now he has revealed the operations and concept of the superyacht named the Velar 70. It has some very unique features. The exterior of it is generous which has a minimal yet functional design. Every yacht has some typical features that are used to make it good for various competitions and championships. The Velar 70 that has been designed by Valerio also has a round and large in size helm that is seen in most of the other typical yachts.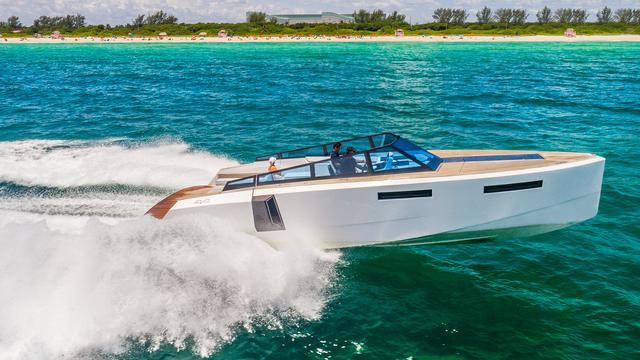 Different kinds of materials can be used to make the hull and the superstructure of the yacht. Valerio uses materials like carbon fiber, aluminum, fiberglass, and steel for making superyachts. It totally depends on the owner of the yacht what kind of material he wants, and according to that, the yachts are made. Sometimes the entire design of the yacht is also given by the prospective owner and the designers just follow their instructions.
The newly finished yacht, the Velar 70 has been described as a low in cost displacement solution that can be used for leisure cruising. He also said that the Velar 70 yacht will only fit those who want to experience and witness the sea in many different ways. It is perfect for enjoying a sip of cocktails on the deck and for relaxing on your own with your family and friends.
The yacht has four cabins in which eight guests can get accommodated. It also comprises a VIP cabin, two double cabins dedicated for the guests on board, and a suite for the owner of the yacht which has a living room attached to it. Rivellini said that all the rooms and cabins are comfortable and have a luxurious feel. They are perfect for long stays on the yacht. Two Volvo Penta IPS 650 engines are attached for power. The top speed of Velar 70 is 16 knots.